Ground effect is a phenomenon that occurs when an aircraft is flying close to the ground or ocean resulting in the aircraft essentially floating on a cushion of compressed air.
As an aircraft flies close to the ground, air becomes trapped between the wing and the ground causing it to compress. This leads to an increase in pressure under the wings resulting in smaller wingtip vortices and reduced induced drag. For the pilot this equates to a more efficient wing able to produce more lift for the same power or the ability to slow down and consume less fuel.
Ground effect is most noticeable when an aircraft is flying at an altitude of less than half the wingspan above the ground. You're typical light aircraft such as a Cessna 172 has Wingspan of ~11m (36ft) meaning this phenomenon would only be noticeable until a couple of seconds after takeoff or in the final stages of landing. Larger aircraft such as the 787 Dreamliner with a larger 60m (~200ft) wing would experience Ground Effect up until a slightly higher altitude of 30m (~100ft)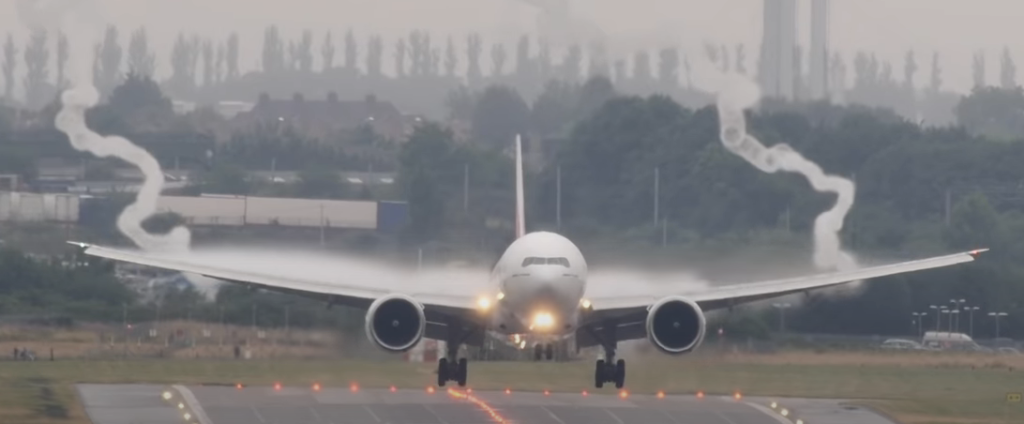 For conventional aircraft the extent of this phenomenon is little more than a trick to increase take-off performance by staying in ground to build up more speed or an annoyance on landing where the aircraft can floats down the runway. For a WIG (Wing In Ground Effect) craft this aerodynamic 'hack' is the principle on what they are built on and optimised for.